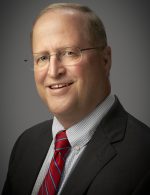 Jon Corder
Jon Corder, is the associate treasurer for the Lake Union Conference, joining our Lake Union team in May of 2016. Prior to his coming to the Lake Union, Corder has served as the North Pacific Union Conference Association treasurer since 2011.
Corder has been active in church financial leadership for several decades. At the North Pacific Union Conference Association, he was responsible for the revolving fund, Charitable Gift Annuity, and Trust programs, as well as directing the yearly audit process for all association funds.
He began his career at Pacific Union College in Angwin, Calif. For nearly a decade, he served in such roles as assistant chief accountant, director of student finance, and controller. In 1987, he moved his family to Spokane, Wash., to begin work at the Upper Columbia Conference (UCC), where he was under-treasurer until 1997. He then served as Upper Columbia Academy vice-principal for finance for two years before returning to the UCC as vice-president for finance, a position he held for nearly nine years. He then served for three years in that role for the Oregon Conference before joining the North Pacific Union as association treasure Corder brings not only his Master of Business Administration expertise to this new Lake Union role but also more than three decades of church financial experience. His wife, Cheri, has worked with the Oregon Conference as departmental director for Women, Families, Health, and Adventist Community Services ministries. The Corders have two adult children.