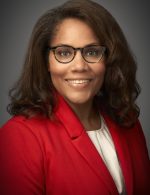 Debbie Michel
Debbie Michel is the Director of Communication and Editor of the Lake Union Herald. She received her Master of Science degree from Columbia University Graduate School of Journalism, New York, New York, in 1994 and her Bachelor of Science degree in TV & Radio; Journalism concentration from Brooklyn College at City University in 1991. Michel began her professional career in 1990 as a media buyer, then became an associate literary agent in 1992. Then in 1995, she became a news associate for Dateline NBC and Nightly News with Tom Brokaw, New York, New York. In 1996 she became the Associate Producer/Producer for Dateline NBC, where she also produced news segments and documentaries for clients such as Discovery Channel, National Geographic, and Good Housekeeping magazine; produced MSNBC Headliners and Legends documentaries, booked high-profile newsmakers for exclusive interviews, field produced breaking news stories and shot digital video. Through her association with Jean-Ires Michel, a Seventh-day Adventist videographer, she became a member of the Seventh-day Adventist Church.
In 2008, Debbie joined the faculty of Andrews University as associate professor of communication, where she taught Journalism and communication, assisted with the development of a new major curriculum, served as an advisor to journalism students, and developed Envision, a student-created and produced magazine of which Debbie was the Editor-in-Chief.
Debbie and Jean-Ires have one daughter, Christiana.