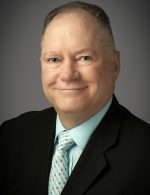 Richard Moore
Richard A. Moore was born and raised in San Diego, California. In his mid-teens he accepted Jesus as his Lord and Savior.
He graduated from Oakwood College (now University) with a Bachelor of Business Administration and Theology. He later graduated from Andrews University with a Masters in Divinity and Business Administration.
He has worked for the Seventh-day Adventist church since 1988. He has worked as an ordained pastor in Wisconsin, Bermuda, and California. His treasury experience started in Wisconsin as an assistant treasurer, later as the Business Manager at the North American Division Evangelism Institute (NADEI) and Adventist Information Ministry (AIM), and since April 1, 2016 as Associate Treasurer at the Lake Union Conference. Recently he completed his Planned Giving and Trust Services Certification.
He has been married to Betty (Nurse Practitioner) for 28 years. They have two adult children Ricky (IT), and Brianna (Speech Language Pathologist master's student at Andrews University).