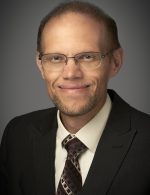 Sean Parker
Sean Parker was born in upstate New York and raised in Vermont. He attended Adventist schools from third grade through college. Parker received a B.S. in Computer Science from Atlantic Union College in 1992. Recently, he completed an M.S. in Computer Science from Fitchburg State College in Massachusetts.
Parker worked for 12 years for his alma mater, Atlantic Union College, and held various positions including programmer, network administrator and director of information technology. In Fall 2004, he joined the Lake Union Conference Information Systems (LUCIS) development team and was the associate director until named director on October 7, 2010. 
Parker has been married to Eva (Bleuer) Parker for 18 years. They have one daughter and two sons.