Historical Legacy  
The great controversy theme is the soul of Adventism. Within this theme we find the answer to why there is so much death and destruction in the world. God said, "Woe to the inhabiters of the earth and of the sea! For the devil is come down unto you, having great wrath, because he knoweth that he hath but a short time." (Rev 12:12) And what pain we have experienced because of our experiment with sin. Encapsulated within this theme; Satan divided heaven, Eden, and up until this very time, us as a people and the world in which we live. This document has been written to detail the destructive nature of sin and how the Adventist Church was providentially birthed at a transitional time in history, not just prophetically, but socially and how the Adventist church viewed that pain and responded to it.  
Because the official birthplace of the Seventh-day Adventist Church is in the Lake Union territory and our first General Conference president, John Byington along with other pioneers such as Joshua Himes and Joseph Bates, were abolitionist, we should not be surprised that they were socially conscious as they were living at the crossroads of a war that had just ended and a country that was looking to find its footing as it looked forward.  And if being socially aware of the needs of those around us was important to them, should it be part of our thinking too? Certainly, today there is a strong interest on the part of the Lake Union Conference and that of many others to address social ills that exist in our country and in our region. Like a crimson thread that traces its way through an embroidery of blue, improving race relations is woven into the fabric of the Lake Union Conference as well as that of the Adventist Church. It is a natural result of belonging to a church whose Divine calling is to reach all people for Christ.  
The riverboat depicted here was a down payment of good will toward one such people group. Its maiden voyage transpired right here in our region — Michigan to be exact. It was the brainchild of Edson White, son of Ellen G. White. Its primary purpose was to reach first- and second-generation newly freed slaves from the South that had been released from their captors by the Emancipation Proclamation. Because this issue was of great importance to our early pioneers — with Ellen White's blessing, knowing her son, Edson White, would be on a mission of great risk, possibly of life and limb, she nevertheless encouraged her son in his pursuit to reach the Negros of the south. She stated,  
You will meet with prejudice, you will meet with opposition, if you are seeking to serve God you will meet with treatment that will be contrary to your natural disposition. Paul said, 'I die daily.' Do not become provoked when you suffer wrongfully. Hold fast your integrity in Jesus Christ.

 

—Letter to Edson White, Nov. 6, 1894.  
With this in mind, Edson, the visionary of this mission of mercy, passed his passion on to others to help him reach this gospel-starved people by raising funds for this grand endeavor of a three-story riverboat that would be named for the light that would be shed in the hearts of this overlooked and underserved demographic of the eroding antebellum South. It was named for the Bright and Morning Star of Revelation 22:16, Jesus. Providentially, God provided him a printing press and, from it, a book was authored and printed by Edson White called The Gospel Primer. The book's primary purpose was to teach people how to read while also teaching the most important aspects of scripture such as creation. The proceeds would finance this idea that was well before its time. He was told his book would not sell but, to the contrary, he could not keep up with orders that arrived from across our still fledgling country as Adventists, many newly minted so, showed great support for reaching these deserving souls so long abused and neglected.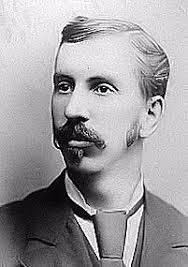 After going through a personal spiritual revival, he was inspired when he read a booklet his mother had written called, Our Duty to the Colored People. "Sister White loved the colored people, who were so many in the South, and who had had little chance to learn about the soon coming of Jesus." According to the E.G. White Writings website, in due course, her God-given burden was to show the matchless love of Jesus to these recently freed former slaves. Her challenge to our church through its leaders was to care for this group of people whose opportunity to know the Lord, His Commandments and of His imminent return was a critical need and a great aspirational opportunity for our denomination. Her impassioned plea was made to the General Conference session in 1891 at the Battle Creek Tabernacle on March 21, 1891. From her appeal and her son's pursuit of her dream, according to Wikipedia, "The mission built up to 50 schools, building an organization called Southern Missionary Society."
Edson's riverboat printing press, which was placed on the Morning  Star, evolved into the Southern Union Publishing Association, later merged with the Review and Herald Publishing Association. In a sense, it still lives on, now that the Pacific Press Publishing Association has taken over the assets of the Review and Herald. Additionally, from his press, Message magazine was birthed, the oldest Black Christian publication in the United States. This seemingly insignificant idea, when it was little more than a vision in the mind of someone recently revived from secular pursuits and spiritual lethargy who at that time was not even a church leader, not only led to the establishment of  multiple  institutions  for the church, but also saved souls many for the Kingdom as the individuals they wished to reach would flood the area where the boat was docked to hear powerful messages of hope preached dockside, after door-to-door ministry was done in many small towns encountered during the ship's journeys.  
The blessing of literacy is what provided Edson the ability to read his mother's appeal from whence he, too, developed an inescapable burden to minister to this group of new candidates for the Kingdom who were now able to receive the gospel without being harassed or harangued by their former slave owners as they were now free. One early convert of the Morning Star's maiden voyage was a pastor, a recently released former slave who had received 200 lashes for having a hymnbook, although he could not read. Thanks to his mother, Edson also realized they were ripe to hear our message of freedom, much so like new immigrant groups today, who, recently displaced by choice or by caveat, unknowingly find their hearts are open to the gospel.  
I'm sure thoughts of delivering this message kept Edson going through the construction project's highs and lows. It likely inspired the ingenuity necessary to orchestrate the riverboat's construction from frame to finish. His B.E.H.A.G. (Big Empathetic Hairy Audacious Goal) to traverse the southern U.S. river deltas to reach and teach newly freed slaves and their children how to read was ultimately his way of making sure that they, too, could discover God's precious truths, especially the present day truth we call the Sabbath. This pillar of the church which is incorporated into our name most clearly illustrates God's desire to commune with all men of every nation, for in the very beginning the Sabbath was not made for the Jew alone but, as clearly stated by Jesus, it was made for all mankind.  
From the onset of our denomination it was clearly understood what an Adventist Christian education could do to quickly transform a people group to attain to the highest ranks in society. For over a decade, Oakwood University (then Oakwood Manual Training School), the selfsame fledgling school that Edson White admonished his students to attend, was in the top 10 percent of all schools, including Ivy League institutions, for its percentage of students who, post-graduation, were accepted into medical school. Because of his burden for the downtrodden who had been abused by the prevailing society, this group, could hear "good news" that was uplifting, quite literally, by affording its students what missiologist call "rise and lift," as those who join the Christian church typically find themselves within a matter of years a well-educated, refined and ennobled individual, family or people group in society, or more specifically, it comes as a direct result of their choice to follow Jesus.  
Thank God, the Bible itself broadens the mind as well as the soul. The illiterate, steeped in superstition, hatred, even conspiracy, instead become balanced leaders, well adapted to rise like Daniel did through the ranks of society. Because the Bible helps us focus on the root cause of all human degradation, we are freed from societal norms and, in turn, we move from spiritual declension and degradation to enlightenment that leads to emancipation of the soul. Because we understand the great controversy theme, instead of seeing other people as our enemy, our minds are drawn toward the Garden of Eden, if not even further back to eternity past when there was war in heaven. As we cover the course of history — from eternity past to the present, and on to what prophecy reveals about the eternity that yet awaits us we are given a world view that no longer sees, other men, - "my enemy," as that motif within our hearts is replaced by Satan, "my enemy." Jesus sums up the entire great controversy in these five words; "an enemy hath done this" (Matt. 13:38). Hence, the construction of the Morning Star was a labor of love, demonstrating the power of the gospel to propel mankind virtuously to dare new ventures of faith and maybe even harder, to dare to love, yes, even love everyone, especially, "my enemy." (Matt 5:44) That's how Christ's disciples enter into danger, risking life itself to reach the masses, especially those disadvantaged by society.  They do it because that's what Jesus did. He rebuked the pharisees with tears in his voice. He wasn't' trying to run them away. He was trying to win them! And win them He did! (Acts 6:7) 
Thank God that, within months of the Emancipation Proclamation, there also was the official beginning of the Seventh-day Adventist Church. It appears God placed the event of the Emancipation Proclamation within very close proximity to the voting of our church as an official movement of destiny so that, in part, everyone, including this special group of people, could experience the emancipating gospel of freedom from sin in their hearts. This proximity was liberating for the body as well. Slaves' food is still adored by many who have yet to hear our message of physical freedom. What was left over from the pig was all the slave was allowed to eat. To this day, slave traditions remain on the tables of those who couldn't eat any better 150 years ago but now, by choice, many African Americans consume diets that have lasting harmful effects. Thank God for a church that arose in a time when people of all classes and colors could be liberated from the destructive animal products that still plague society today. 
One of the metaphorical progenies of this riverboat's excursions is our first North American Division president, Elder Charles Bradford. His mother, Etta, learned to read on this very riverboat and then went on to become one of Oakwood Manual Training School's first class, along with several others who learned of Jesus and His love while learning to read on the Morning Star. What a blessing Elder Bradford has been to our church. His keen intellect might have made little impact on the world, were it not for visionary people who saw a marginalized people group who could be benefited by receiving an awareness of the Three Angel's Messages we hold so dear. You can read this article regarding his mother's encounter with the Morning Star. 
It is in the aforementioned rich tradition of selfless sacrifice and bravery, and the willingness of our church leadership to take a stand against how one group had deprived and abused another of life, liberty in Christ,  justice and equality, that our founders saw the need for reciprocity for this marginalized people and, therefore, today the Lake Union Conference continues a comprehensive mission to address issues that pertain to diversity, equity and inclusion, even as the Morning Star did.